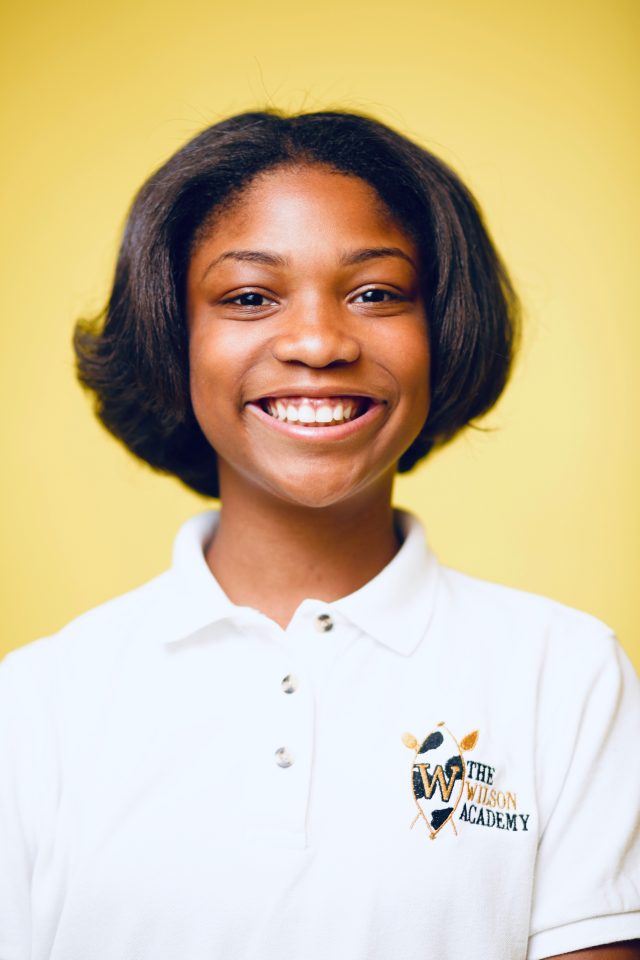 Sydney Wilson was living a normal teenage life when she got the news.
The 14-year-old played elite soccer, ran track and was the captain of her school's robotics team. But instead of preparing to attend high school in the fall like most kids her age, Wilson will make history by becoming the youngest student to ever attend Spelman College.
"I was really excited," Wilson told rolling out during a recent interview. "It took me a couple of days to really process what was happening. But after I did, then I started feeling more proud of myself."
Wilson attends The Wilson Academy, a private school in Stonecrest, Georgia, founded by her father, Byron Wilson.
Sydney Wilson remained a straight-A student while taking advanced high school courses. Her grades wowed colleges that began offering scholarships when she was 13 years old. She eventually chose Spelmanafter the school sent her an acceptance letter weeks before she turned 14.
"I'm excited to be a part of the sisterhood and excited to challenge myself," Wilson said. "I want to learn more about biology and indulge in Black culture. I want to see different Black people from different areas. And I just want to know more about Black America."
Wilson has advice for parents who are looking for ways to motivate their teens when it comes to education.
"Sometimes parents think that they can distance themselves from what their children are doing at school," she said. "With the support of family, it makes it a lot easier.
"With my parents, they have done a pretty good job of balancing, making sure that I still can do things where I'm a kid and also challenge me academically. So I think that you should take into consideration your child's limits and get involved in their schoolwork. Talk to their teachers. You have to really be a part of their education if you want them to excel."