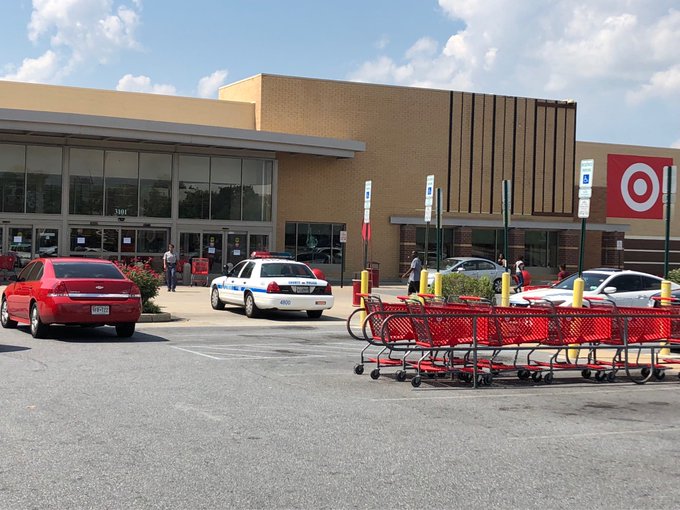 FORESTVILLE, Md. (ABC7) — A man stabbed another man before taking a woman hostage Wednesday at a Prince George's County Target.
Police said a security guard inside the Target in the 3100 block of Donnell Drive in Forestville around noon observed the suspect with a knife after the latter had just stabbed another man. The suspect then took a woman hostage, holding a knife to her throat.
The security guard, in a standoff with the suspect, ordered the man to drop the knife and called for backup. They continued to keep the suspect's attention, allowing the arriving officers to approach from behind and tase the suspect, which allowed the woman to break free. The suspect was then taken into custody.
The incident began when the security guard heard a commotion and saw the suspect standing over a man on the ground.
According to police, the suspect and victims knew each other.
The woman was not hurt and the man stabbed was taken to the hospital, where he is listed in stable condition.
Anyone who witnessed the incident is asked to call (301) 772-4433.