At the time, my husband, David Miranda, and I already had seven dogs, so we thought, by adopting Mabel, that we were simply adding one more. We quickly learned, however, that Mabel was pregnant — very pregnant — with six puppies, which meant we had actually, and quite unintentionally, doubled our pack in one day, to 14 dogs.
But, far more often, the truth is the opposite: The bond that forms between homeless people and their homeless pets is often strong, deep and more profound than many can imagine. The mutual need, and resulting intense devotion, that homeless people and their animals develop for one another is inspiring and can be unlike what one might find in any other context.
As this work became more important to me and my husband, we produced two short documentary films — under the direction of the film unit co-created by Oscar-winning director Laura Poitras — that showcased two different cases of homeless people devoted to animals.
The first, "Birdie," told the story of an ex-convict who now lives on the streets, selling fruit and devoting himself to the care of his two dogs. The other, "Karollyne," detailed the truly amazing story of a trans woman who is the matriarch of a homeless family that squats in an abandoned building and cares for dozens of dogs, cats, monkeys and other animals — most of whom were cruelly abandoned by people who drove the unwanted animals to the forest and dumped them.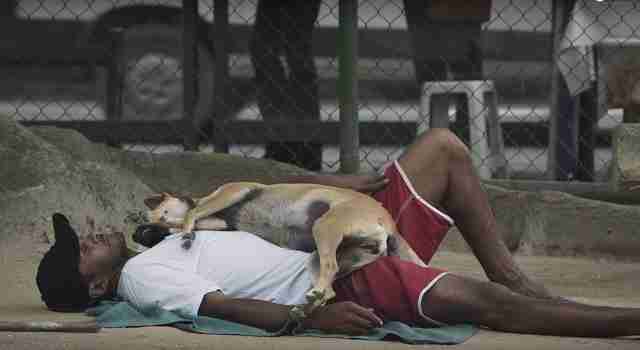 The core idea is that the animal shelter will perform many of the functions of traditional shelters: rescue animals in need, provide them medical care and work to place them with suitable families for adoption. We also intend to launch a public campaign to encourage animal adoptions, and create a centralized website for people who lose their animals and people who find animals to access one another.
The goal is to simultaneously empower and improve the lives of as many homeless people and homeless animals as possible. We hope — and genuinely believe — that the success of this project can serve as a model, a template, for inspiring similar shelters in other cities around the world.
The father whose income supported the family, Francisco David, learned that his employer was going bankrupt, and h would thus lose his job.
It became immediately apparent that Francisco was the ideal person to spearhead our project. His upbringing — raised in poverty by a single grandmother — made him naturally suited to understand the plight of the Brazilian poor. That he had just adopted three parentless children demonstrated his eagerness to help those most in need. And his work experience — the job he lost was as a supervisor of construction projects — meant he had the ideal skills to develop a realistic blueprint for the shelter. So Francisco became the shelter's executive director.
Then we found our first homeless hire. In March, I was walking in Ipanema, one of Rio's richest districts, when I saw two young homeless men — Lucas and Wallace — caring for an obviously sick puppy with incredible devotion and tenderness. They had watched countless wealthy people step over the obviously distressed puppy until they decided they could no longer bear to watch her suffer.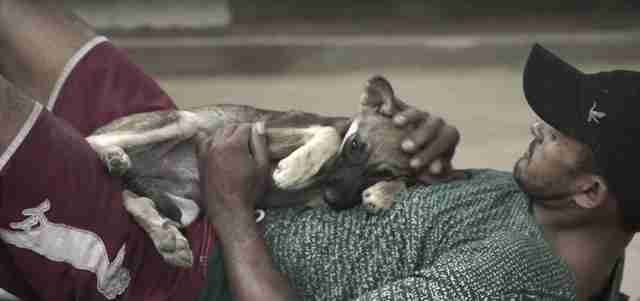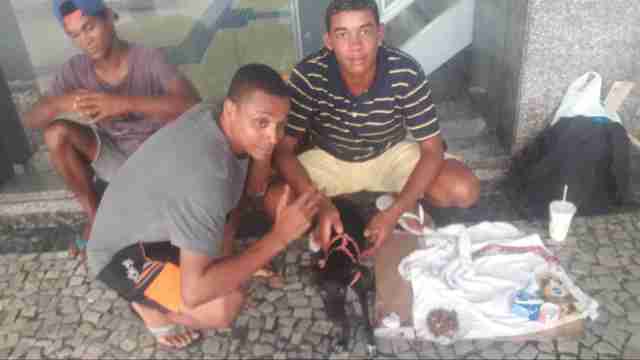 Perhaps the most important development was the creation of a partnership with an agency in Rio, CREAS, that specializes in helping homeless people transition off the street. As part of our partnership with CREAS, staffers will immediately provide temporary housing, clothing and counseling services to all homeless people hired at the shelter.
We have also secured the support of a team of volunteer veterinarians, nurses and animal rescue activists to provide medical care to the shelter animals. In sum, there exists now an exciting foundation and a blueprint brimming with potential, to build this new type of homeless-run animal shelter.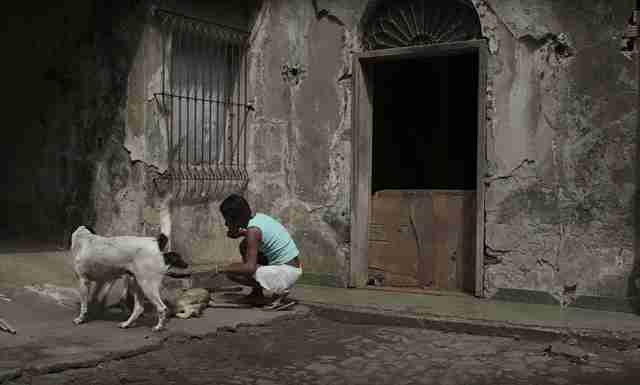 The central challenge we face is the severe economic and political crisis plaguing Brazil. Harsh austerity is being imposed across the board and, as usual, those who are most marginalized, most voiceless, most in need, are the ones bearing the brunt of the suffering. The few services that existed for both homeless people and homeless animals have been slashed or eliminated altogether.
In 2016, my husband successfully ran for a seat on the Rio de Janeiro City Council. He featured programs to help the homeless population, as well as animal rights, as a centerpiece of his campaign,  only to find, upon taking office, that the finances of the city, the state and the federal government are so dire that obtaining any funding for such programs is virtually impossible. One of the first announcements of Rio's newly elected conservative mayor was the elimination of the office that provided services to the city's animal population.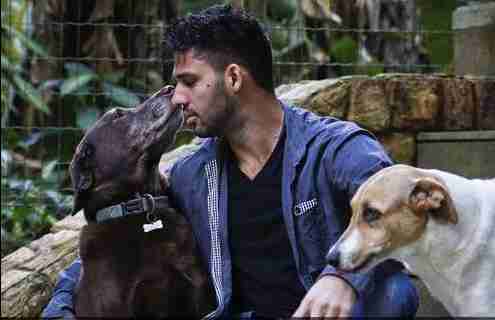 But more is needed to make this project a reality, and to fulfill the potential we genuinely believe can be achieved. We estimate that the annual expenses for the shelter — including medical care for the animals, and the salaries for our homeless employees — will be roughly $250,000 USD. We also have to either purchase or rent the locale for our shelter. We are still attempting to raise private funding, but now see that public support will be vital.
Anyone who loves animals and has ever adopted one knows what a fulfilling and rewarding experience it is. For those who live on the street — who struggle with the most basic needs and are often rendered invisible — adopting and caring for a pet becomes their central means of fulfillment and purpose.
To tap into that love and this unique bond, to unleash that passion and energy, can create unlimited benefits for both. We would greatly appreciate your help in making this vision a reality.